History of Missile
The use of missiles dates back to the Vedic age in India. Indian warriors have used "Astras" as missiles in various forms from that period in the subcontinent, proofs of which can be drawn from a number of epics such as the Mahabharata and the Ramayana.
The deadly weapons and the scriptures regarding the technology were later concealed to prevent any future happenings of the 'Idikasa' (an important historic part in the history of Indian religion) for the sake of the survival of mankind.
In olden days, the Astra (a supernatural weapon) was controlled by 'Mantras' (a sound, syllable, or group of words that are considered capable of creating transformation) that could be correlated to the mission control software of the modern day missiles.
World's first rocket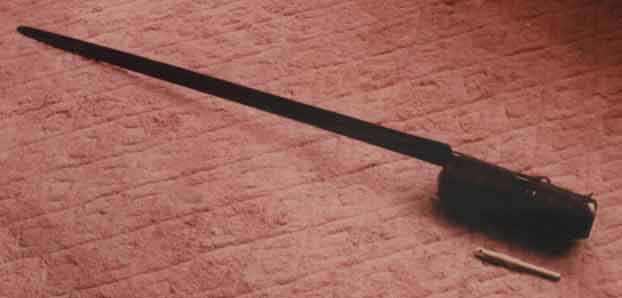 Fighting the British colonial army, Tipu Sultan and his army used thousands of rockets resulting in the defeat of the troops in the Srirangapatna war in 1792. The rockets were attached with bamboo or steel spears and powered by gun powder, propellant compacted in a cast iron chamber with nozzle and igniters capable of attacking enemy cavalry and soldiers.
The modern day missiles have their roots in Germany as the country developed the first successful Guided missiles V1 and V2. After World War II, several other nations developed a variety of missile systems.
India had mastered missile technology from olden days, but it was left behind in this field when the Britishers ruled the country for hundreds of years, resulting in lack of resources, research environment and capabilities.
This was the time when India decided to go ahead with its Integrated Guided Missile Development Programme (IGMDP), headed by eminent scientist and former President of India Dr. APJ Abdul Kalam who launched the first Satellite Launch Vehicle, SLV-3 putting the Rohini Satellite in orbit.
The IGMDP project began on July 26, 1983 at the Defence Research and Development Laboratory (DRDL) in Hyderabad. A host of missiles, including the strategic Agni Integrated Range Ballistic Missile (IRBM), the tactical Prithvi, the Akash and Trishul surface-to-air missiles and the Nag anti-tank guided missile were developed under the programme. The project gave India the capability to produce indigenous missiles in other key areas as well.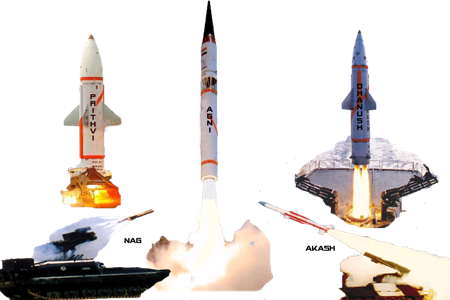 Agni, Prithvi, Nag, Dhanush and Akash Missiles

Indigenous development of the weapon was required to negate the dominance of western nations who imposed their will on developing countries by enforcing pacts like the Missile Technology Control Regime (MTCR). Such pacts were aimed at controlling access to and availability of advanced weapon systems to India.
A new world order emerged after India carried out the nuclear experiment in May 1998 and became a nuclear-weapon state.
Today, India is one of the few countries in the world to have indigenously developed missile systems including critical technologies like the re-entry tip for ballistic missiles.