JV Partners
DRDO: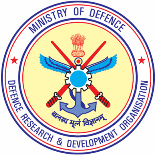 The Defence Research and Development Organisation (DRDO) was formed in 1958 with the merger of Technical Development Establishment (TDEs) of the Indian Army and the Directorate of Technical Development and Production (DTDP) with the Defence Science Organisation (DSO).
DRDO has a network of 50 laboratories which are deeply involved in research and development of defence technologies covering various disciplines like aeronautics, armaments, electronics, combat vehicles, engineering systems, instrumentation, missiles, advanced computing and simulation, special materials, naval systems, life sciences, training, information systems and agriculture.
The country's premier defence organisation has completed several projects successfully in the development of missiles, underwater sonars and weapons, armaments, light combat aircraft, radars, and electronic warfare systems. State of the art technologies have been developed in spite of control regime.
NPOM: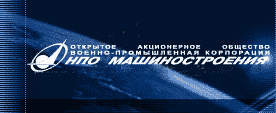 Joint Stock Company "Military Industrial Consortium" "NPO Mashinostroyenia" (JSC "MIC" "NPOM") is one of the leading aerospace enterprises in Russia. It was established by Vladimir Nikolayevich Chelomey, an outstanding designer and scientist, in October 1944. Situated in the Reutov city of Moscow region, NPOM has designed and developed over 25 missile and space complexes. The missile complexes have been inducted in the Russian Armed Forces.
The company has pioneered in many designs related to aerospace and missile technology in Russia. NPOM and its partners working for BrahMos have joined together to form a corporation. At present, NPOM corporation is continuing its work on national projects and producing sophisticated missile and aerospace complexes that have no analogues in the world.
NPOM plays a major role in:
Design and development of missile weapon complexes and supersonic cruise missiles
Design and development of communication and remote sensing satellites and space complexes
Information technology
Solar energy and high technology equipment for agricultural purposes and daily use
Accomplishments:
NPOM has been credited with completing successfully more than fifty large projects, including the following three projects under the National Defence Program:
Deployment of anti-ship cruise missiles in sea, underwater, and ground (P-5, P-6, Ametist, Malakhit, Granit and others) in the Russian Navy
Deployment of strategic nuclear missile complexes including Intercontinental Ballistic Missiles (ICBMs)
Design and development of space complex systems and apparatus, autonomous and manned space complex for the Defence Ministry, which are included in the global system of reconnaissance for sea, in the complex of anti-space defence and radar system for sensing earth in high resolution
The corporation of industries in 70's has also designed and developed rocket-carrier "Proton" in two and three stage variants, which has successfully launched space scientific station "Proton", manned orbital station from "Salute" family, autonomous station "Almaz" and others.
For its achievements, NPOM has been awarded with the 'Honour Lenin order', 'Labour Red Banner order' and 'October Socialist Revolution order'. It has also received the title of 'Science City of RF' for the growth and development of the Reutov city.